Where to buy Pu-erh Tea?
Do you love Pu-erh tea? If you're looking for a new place to buy your favorite tea, you've come to the right place. In this blog post, we'll share some of our favorite places to buy Pu-erh tea. Keep reading for more information.
Pu-erh Tea is a type of dark tea that originates from China. Pu-erh is notable for its storage properties, as it can be aged and stored for many years before consumption with proper care. While the taste of Pu-erh has been described as earthy and slightly smoky, initial tasting notes tend to be negative or confusing. Pu-erh is an acquired taste, and many find the taste strong and bitter at first; however, this tends to mellow out over time as drinkers become accustomed to the tea.
Tastes vary by region, specific production methods, aging, etc.
Where can you buy Pu-erh tea?
If you're looking for a place to buy fresh Pu-erh, we recommend shopping from our Pu-erh tea collection. We offer excellent customer service and provide reasonable prices. While many online tea shops sell Pu-erh, we tend to steer clear of these shops for the simple reason that they do not age their teas with the intention of letting them age. Some tea shops, like us, care about the quality of their product and will buy Pu-erh teas to age.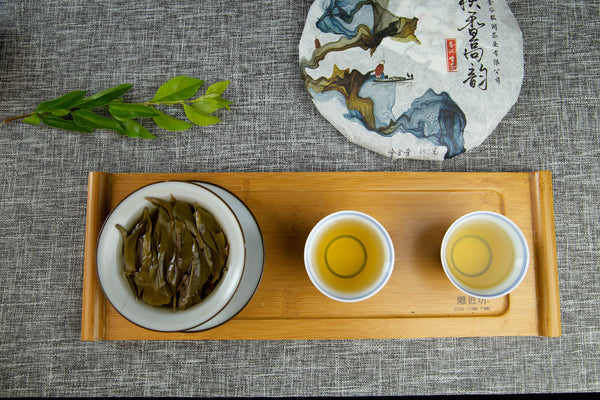 With fresh teas, there's really no correct aging time for Pu-erh -- it will depend on the tea, producer, and your storage conditions (humidity, heat, etc.). Pu-erh has the ability to age well for many years. However, as a general rule, we recommend drinking fresh Pu-erh within 5 years of purchase to maximize the health benefits.
Final
We hope you've enjoyed this blog post about where to buy Pu-erh tea. If you're looking for a place to buy quality, aged teas at reasonable prices, we have the perfect store just for you! Come in and find your favorite from our collection of Pu-erh tea today. I know that when people drink good aged Pu-erh, not only do they enjoy them more but also get health benefits from drinking one cup per day. It's always hard finding a great spot local or online so come on by and check out what my team and I have up our sleeves.