Making Osmanthus Rice Cake is a tradition during the Spring Festival in China. The cake is made of glutinous rice, osmanthus flowers, and sugar. It is usually steamed or boiled. Here is a recipe for you to try at home!
Ingredients:
- 1 cup glutinous rice
- 4 osmanthus flowers
- ½ cup sugar
- Water as needed.
Step 1. Clean osmanthus flowers and remove any yellow parts on it.
Step 2. Add osmanthus into a bowl, pour in water until the osmanthus is half-covered. Soak osmanthus for around 1 hour.
Step 3. Place the osmanthus flower in a steamer and steam for about 15 minutes or until it becomes soft.
Step 4. Transfer osmanthus to a mixing bowl, add glutinous rice into the same bowl. Using your hands, rub osmanthus flowers with glutinous rice, then add in sugar and mix into osmanthus and glutinous rice.
Step 5. Shape osmanthus into a ball using your hands and place it onto a steamer to steam for around 30 minutes until osmanthus is cooked through.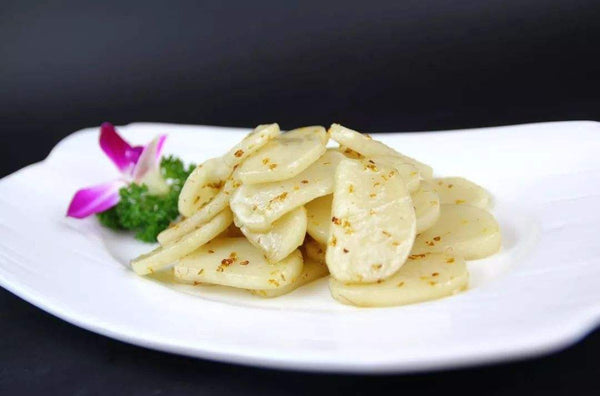 Osmanthus Rice Cake is now ready! You can enjoy it freshly made or wait for osmanthus to cool before service.