A person who has been exposed to dust for a long time should drink flower teas or traditional teas, such as green teas, fat seas, loquat leaf teas, fig teas, mint teas, honeysuckle teas, Pu'er teas, Houttuynia grass teas, Orange Ripe Pu'er Chenpi Stuffed teas, tangerine peel white teas, etc. because they are rich in materials and can not only supplement water but also alleviate and improve the condition.
What kinds of tea drinks clear the lungs and How to make them?
1、 Mordica grosvenorii tea
Vitamin C, glucose, minerals, and microelements are abundant in Mordica Grosvenor, which can be used as a tea for clearing the lungs, reducing fire, promoting fluid production, and quenching thirst. Besides expelling intestinal toxins, this tea also moistens the skin and throat.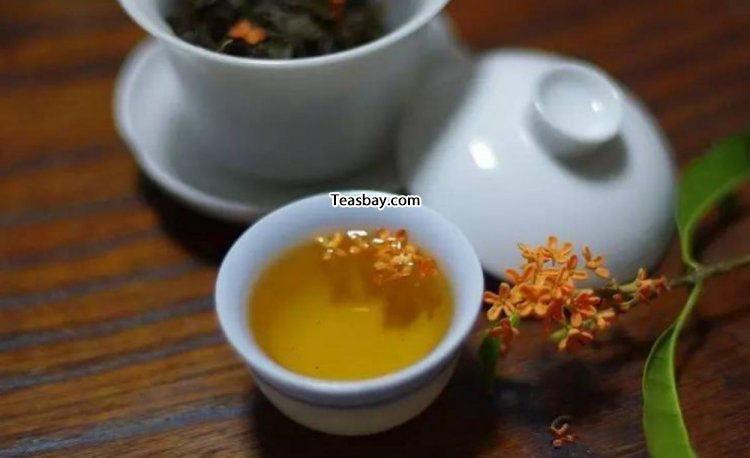 2、 Tremella tea
Materials: Tremella fuciformis 20 g, tea 5g, rock sugar 20g.
Preparation method:
The tea should be first washed, then added to water and rock sugar stew, and then allowed to soak for 5 minutes.
Mix the juice with the tremella soup and eat.
As well as nourishing and moistening the lungs, it relieves coughs and clears phlegm.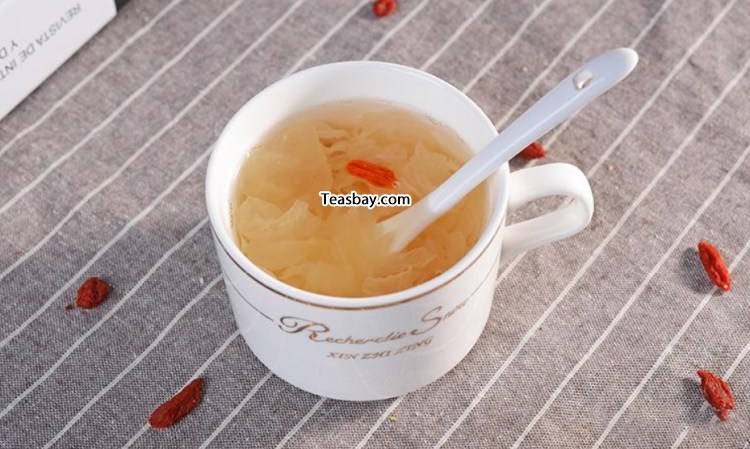 3、 Radish tea
Materials: 100g white radish, 5g tea, proper salt.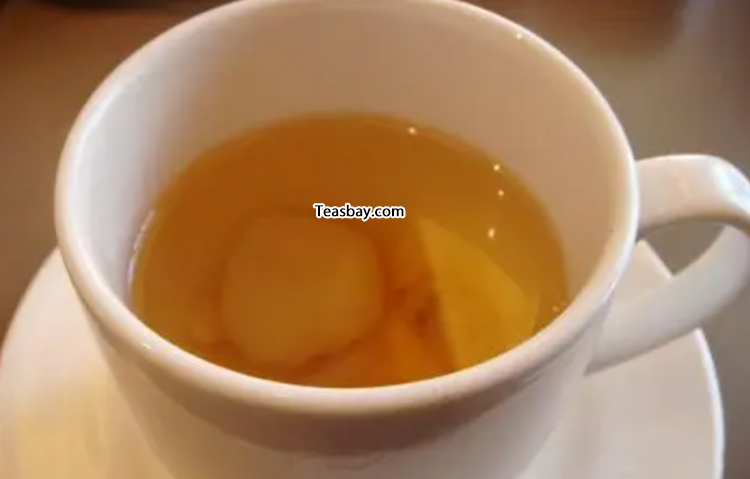 Preparation method:
Firstly, wash the radish, slice it, and cook it with a little salt.
After soaking the tea in boiling water for 5 minutes, pour it into the radish juice. White radish clears away heat and phlegm, while tea clears lung heat. It regulates qi, relieves cough, and dissolves phlegm.
4、 Sanye Runzao tea
Materials: Ginseng Leaf 15g, Longli leaf 15g, loquat leaf 15g, trichosanthin 10g, Ophiopogon japonicus 15g, Glycyrrhiza 6g.
Preparation method:
Heat 3 bowls of water together in a pan.
Next, fry two bowls of water in half then serve.
5、 Donghua loquat tea
Materials: loquat leaf 15g, an appropriate amount of honey.
Preparation method:
Make a bowl out of three bowls of water by pan-frying them together.
Fry two bowls of water into half then serve.
It relieves coughing and resolves phlegm by clearing dryness and moistening the lungs.
6、 Chrysanthemum orange peel tea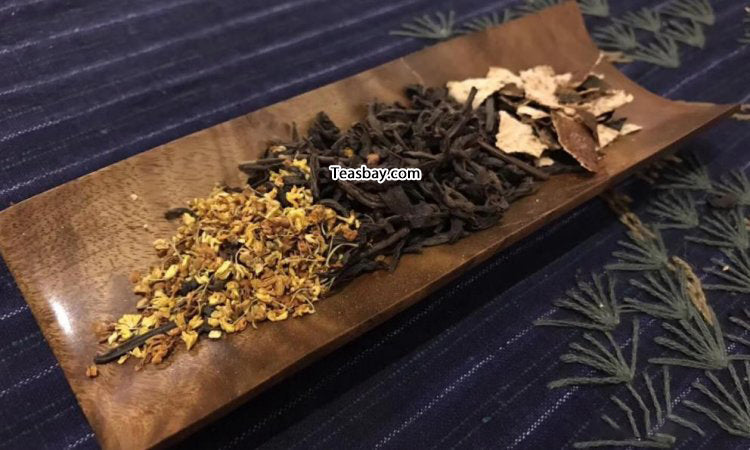 If you drink chrysanthemum and tangerine peel tea after smoking for a long period, you will be relieved of stomach fire, cough, and nasal burning. By smoking, you stimulate your stomach, produce gastric acid, and accumulate waste materials in your lungs. Therefore, you should drink chrysanthemum orange peel tea to relieve the symptoms.